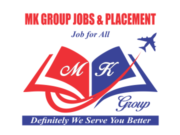 HR RECRUITER MK GROUP
Post Date:

October 8, 2021

Apply Before:

September 8, 2024

Applications

0

Views

101
Job Overview
DESCRIPTION
Want to be part of a dynamic start-up environment and aspire to build high quality, resilient, low latency and innovative solutions which can scale for next 100M payers? If yes, we at Amazon Pay India are in process of building ML based payment solutions across all form factors (Voice, Sound, Web and App) which can scale to next level. We aspire to design solutions which scale for every Indian and help grow our business multi-fold in near future to revolutionize Digital Payments in India by making every payment transaction trusted, convenient and rewarding. Amazon Pay India org is in process of expanding their footprint to BLR, HYD and NCR (starting Q4-2021) regions and looking for passionate, experienced, talented engineers with the desire to make big difference in a fast-paced environment. This is a rare opportunity to be part of the team that will be responsible for building a successful, sustainable, strategic and independently profitable business at 10x scale in next 2-3 years. The ideal candidate will be working to shape the product, innovate on behalf of customers and will be actively involved in defining key product features that impact our business. You will work with highly talented engineers to evolve the design and implementation of the products owned by this team and responsible for setting up and holding a high-quality bar in a highly technical team of Software Engineers.
JOB SKILLS
· Programming experience with at least one modern language such as Java, C++, or C# including object-oriented design
· A Bachelor's degree in Computer Science or equivalent combination of technical education and work experience;
· 1+ years of Software Development experience;
· Experience implementing highly interactive web applications with performance, scalability, accessibility, usability and security in mind. If you don't have all of these, that's ok, but be excited about learning the few you don't know.
· Familiar with building complex web applications using Java script / AJAX, XHTML, CSS.
· Experience with or knowledge of jQuery, Java, Struts, and other website technologies.
· Strong, object-oriented coding skills (C/C++ and/or Java preferably on a UNIX or Linux platform)
· Solid software development background including design patterns, data structures, test driven development
· Knowledge of Perl or other scripting languages a plus
· Experience with distributed (multi-tiered) systems, algorithms, and relational databases
· Software development experience in building highly scalable applications
QUALIFICATIONS
· Master's degree in Computer Science, Computer Engineering or related technical discipline
· Experience in eCommerce and Deep hands-on technical expertise
· Ability to handle multiple competing priorities in a fast-paced environment
· Experience working with service oriented architectures and web based solutions.
Job Location: INDIA, HR, Gurugram
Salary: Best as per Industry Standard
Company: Amazon
Position: Software Development