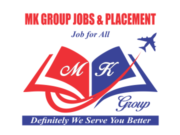 HR RECRUITER MK GROUP
Post Date:

May 16, 2023

Apply Before:

April 16, 2029

Applications

0

Views

35
Job Overview
Position Overview: We are seeking a highly qualified and experienced Principal to lead our direct Client that is Top Senior Secondary School in Noida, which has a student capacity of 2500 students and a faculty of 150 teachers. As the Principal, she will be responsible for providing strategic leadership, ensuring academic excellence, fostering a positive learning environment, and managing the overall operations of the school.
Job Responsibilities:
Leadership and Administration:
Develop and implement a clear vision and mission for the school, aligned with educational goals and values.
Provide strong leadership to the faculty, staff, and students, promoting a collaborative and inclusive school culture.
Oversee day-to-day operations, including scheduling, student discipline, safety protocols, and resource allocation.
Collaborate with the school management board, parents, and community stakeholders to achieve educational objectives.
Academic Excellence:
Ensure the implementation of a rigorous and comprehensive curriculum that meets educational standards and prepares students for higher education and careers.
Monitor and evaluate teaching methods, instructional materials, and assessments to promote effective learning outcomes.
Support professional development opportunities for faculty and staff to enhance their teaching skills and keep up with current educational trends.
Establish systems for tracking student progress, analyzing academic data, and implementing strategies for improvement.
Student Welfare and Discipline:
Create a positive and inclusive school climate that fosters student well-being, character development, and social-emotional growth.
Develop and enforce policies and procedures that promote discipline, respect, and a safe learning environment.
Address student concerns, provide guidance, and encourage student involvement in extracurricular activities, clubs, and events.
Stakeholder Engagement:
Build and maintain strong relationships with parents, guardians, and the wider community.
Regularly communicate with parents regarding school policies, student progress, and upcoming events.
Collaborate with the school management board, parents' association, and community organizations to foster partnerships and support the school's goals.
Staff Management and Development:
Recruit, select, and retain high-quality teachers and staff members who are committed to educational excellence.
Provide leadership and professional development opportunities for teachers to enhance their instructional skills and pedagogy.
Conduct performance evaluations, provide constructive feedback, and recognize outstanding achievements.
Qualifications and Requirements:
A master's degree in Education or a related field (a doctorate is preferred).
Minimum of 10 years of experience in a senior leadership role in a reputable educational institution.
Proven track record of successful school administration, preferably in a senior secondary school setting.
In-depth knowledge of curriculum development, instructional methodologies, and educational trends.
Strong leadership skills with the ability to inspire and motivate faculty, staff, and students.
Excellent communication and interpersonal skills to engage effectively with stakeholders.
Demonstrated ability to manage resources, budgets, and administrative processes efficiently.
Sound understanding of student welfare, discipline, and safeguarding practices.
Job Location : Noida UP.
Salary Monthly Rs– 2 Lac to 3 Lac (Depends upon last Pkg.)
Note: This job description is a general outline of the key responsibilities and qualifications required for the position of Principal. Additional duties may be assigned as per the school's requirements.
Interested Applicant can also Drop their Resume to hr@mkgroupjobs.com with Subject line"Senior Secondary School Principle, Noida"