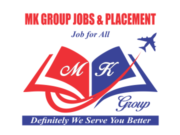 HR RECRUITER MK GROUP
Post Date:

October 11, 2021

Apply Before:

November 1, 2024

Applications

0

Views

104
Job Overview
Position: Quality In-Process Engineer
Company Name: AK AUTOMATICS/MICROTURNERS
Qualification-Diploma Mechanical/Production
Experience: 1-3 years in Quality Department Metal Manufacturing Industry.
Salary up to Rs-20K CTC + OT Allowance
Vacancy- 04
Location– Rohtak, Haryana.
Skills Required: Manpower handling, Documentation, Audit knowledge, QA/QC Activities, instruments and gauges, patrol inspection, Supplier quality, customer complain & Should have worked in Fasteners or automobile component manufacturing companies.
About Company: One Of The Largest Integrated Component Manufacturer In IndiaMICRO TURNERS Group, founded in 1969 (started with name A K Automatics) is one of the largest integrated Automotive component manufacturers in India. It has 12 world class manufacturing facilities mainly located in the North & West India. With the infrastructure and technology platform developed over 40 years, the Group is well positioned in the Indian Auto and Non-Auto component markets. With over 1600 various components, Micro Turners is mainly into the manufacturing of Transmission Gear Train Assembly, Kick Start Mechanism, Gear Shifting Towers & Forks, All types of Sprockets, Ratchets, Pinions, Special Engine Fasteners, Clutch Shafts, Armature Shafts, Spline Shafts, Balancer Shafts, Bearing Races & Rings, 2-WHD Chassis Assy, Fabricated Frames, Muffler Assy, Swing Arms, 2-WHD Axles, Precision Ground Bushes and Special Turned Components