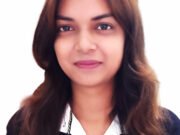 HR Shalini Kumari
Post Date:

April 11, 2023

Apply Before:

April 11, 2029

Applications

0

Views

55
Job Overview
Position : Tele Sales Executive US Voice Process
Location : Noida, Sector-63 (Delhi NCR)
Company Overview : iN Technologies is a leading call Centre that provides a range of services to multinational clients .We are currently looking for talented Tele sales executive to join our team and sell AT&T subscriptions to people in the USA.
We are looking for an enthusiastic Telesales Representative to contribute in generating sales for our company. You will be responsible for closing sales deals over the phone and maintaining good customer relationships.
An effective telesales representative must be an excellent communicator and have superior people skills. They must be comfortable presenting products or services over the phone as well as dealing with complaints and doubts.
The goal is to help the company grow by bringing in customers and developing business.
Must be familiar with:
AT&T and its products
How to deal with International customers
Required experience:
Minimum 2 years of experience in sales or customer service
Experience working with English and American clients
Proven experience as telesales representative or other sales/customer service role
Proven track record of successfully meeting sales quota preferably over the phone
Good knowledge of relevant computer programs (e.g. CRM software) and telephone systems
Ability to learn about products and services and describe/explain them to prospects
Excellent knowledge of English
Excellent communication and interpersonal skills
Cool-tempered and able to handle rejection
Outstanding negotiation skills with the ability to resolve issues and address complaints
High school diploma; BSc/BA will be a plus
Preferred Experience: 0 to 1 Yrs in UK or US Market in Sales Process
Other requirements and qualities:
Fluent written and spoken English
Good communicator
Confident
Enthusiastic
Inquisitive
Self-starter
Key Responsibilities:
On-call support (Be available if needed or scheduled)
Pitch AT&T subscriptions to customers in the USA
Close deals and process orders accurately and efficiently
Provide exceptional customer service and support to customers
Assist customers with basic inquiring such as billing and other small tasks.
Help present new products for customers to promote new sales.
Achieve sales quotas for new services and products.
AT&T sales rep should be able to quickly assess the customers' need and help them with their requests.
Contact potential or existing customers to inform them about a product or service using scripts
Answer questions about products or the company
Ask questions to understand customer requirements and close sales
Direct prospects to the field sales team when needed
Enter and update customer information in the database
Take and process orders in an accurate manner
Handle grievances to preserve the company's reputation
Go the "extra mile" to meet sales quota and facilitate future sales
Keep records of calls and sales and note useful information
Duty Timing: 8:30 PM to 5:30 AM (Monday to Friday)
Perks & Benefits:
Salary Rs- 3 LPA to 5LPA (Depends upon Last Salary)
Transportation Allowance: Monthly Rs-3000/-
Other : Free Meal Facilities