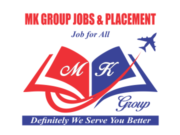 HR RECRUITER MK GROUP
Post Date:

March 10, 2021

Apply Before:

March 10, 2024

Applications

0

Views

139
Job Overview

Job Description Summary
Provide solution, execute basic & detailed design for all Protection & Control applications involving switchyard and generator circuits for SAS & conventional projects from 33kV to 765kV as per customer specification and internal standards. Initiate technical discussion and secure customer approval on Engineering documents; Deliver quality on-time documentation for procurement, manufacturing, testing, site erection and commissioning.
Job Description
Roles and Responsibilities
Functional.
Study Specification / Technical inputs and prepare compliance to customer observation / comments.
Preparation of Technical Design, Engineering Calculations and Drawings. Check & Validate design documents. Evolve cost effective / optimized solutions
Selection & requisition of IEDs, Relays & Bought-on-Job materials. Ensure issuance of technical specifications to enable procurement of materials
Attend Customer technical meetings for secure approvals.
Release manufacturing instructions and project configurations.
Co-ordinate with various stakeholders including Testing team for internal validation and participate in FAT as required
Provide support to the site team to resolve technical issues and snag lists

Prepare As-built documentation

Share Return of Experience. Implement the applicable RoEs in design phase.
Manage technical interface with sub suppliers & partners, prepare input data, check consistency.
Time schedule & On Time delivery
Participate with Team leader / Project Manager and finalize deliverables and project plan.
Manage design time spent on relevant activities
Ensure on-time delivery of Quality design deliverables
On weekly basis provide Team lead and /or PM with project reviews
Project strategy, risk management, Process & Tools
Follow project strategy & highlight scope or design changes (data for claims, VO)
Track, manage & mitigate identified or potential deviations / risks
Comply with Quality Procedures, work instructions and Processes
Deploy Engineering tools as per strategy
Anticipate and mitigate delivery issues and recommend change
On weekly basis provide Team lead and /or PM with project reviews
Required Qualifications
Bachelor Degree in Engineering
2 to 3 years in B.E. / B.Tech (Electrical & Electronics) or (Electrical)
3 to 5 years in Diploma (Electrical & Electronics) or (Electrical)
Basic : Power System & Primary Equipment, Substation Automation, Communication Protocols
Broad : Product (Protection IEDs) Knowledge, Protection philosophy & concepts, Cubicle mfg. knowledge, Engineering calculations & Design tools
Desired Characteristics
Strong oral and written communication skills
Strong interpersonal skills
Ability to work independently & Problem solving skills
Collaboration and Teamwork; Innovation; Convincing and Influencing
Additional Information
Relocation Assistance Provided: No
GE (NYSE:GE) rises to the challenge of building a world that works. For more than 125 years, GE has invented the future of industry, and today the company's dedicated team, leading technology, and global reach and capabilities help the world work more efficiently, reliably, and safely. GE's people are diverse and dedicated, operating with the highest level of integrity and focus to fulfill GE's mission and deliver for its customers.
www.ge.com