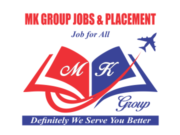 HR RECRUITER MK GROUP
Post Date:

July 31, 2023

Apply Before:

July 1, 2029

Applications

0

Views

18
Job Overview
About the job
Company Overview:
MK ONLINE EDUCATION a unit of MK GROUP OF COMPANY Looking for an industry leading Training Instructor of Optical Fiber Network Engineer's Sourcing Training & deployment to All top Telecom Operators in India.
Our customers include telecom service providers, MSO's, cloud service providers, and utilities. With nearly 5+ years of experience, we have the ability to customize solutions to meet our customer's unique needs.
Job Summary and Responsibilities:
The Optical Fiber Network Trainer participates in the identification of training needs, development of new training materials, assessment of skills, as well as the delivery of training for all activities required to meet customer requirements. The primary objective of the Field Trainer will be to optimize customer satisfaction and profitability by ensuring all team members are trained and efficient at their job tasks of Telecom Optical Finer Network Engineer specially OLT Configuration, Fault Isolation, OTDR & OFC Splicing.
Deliver various forms of training
On-the-Job
This involves hands on training and evaluation of new field Telecom Optical Fiber Network Engineer's.
Instructor-led
Classroom
Virtual
Work Site Location
Create and assist in the development of training documents and the implementation of the training.
Evaluates training materials for the purpose of implementing training activities that address identified training needs in accordance with Indian Telecom Operators objectives and guidelines.
Collaborates with a variety of internal and external stakeholders for the purpose of serving as a contact and resource in identifying employee training needs within India.
Identify and complete skill assessment evaluations.
Use data to effectively schedule and perform inspections that monitor whether:
Workmanship conforms to applicable customer requirements per business unit
ISP – Central Offices, Data Centers, Customer Premises, etc…
OSP – Industrial Buildings, Multiple Dwelling Units, Single Family Homes, Aerial, Burial, Underground
Wireless – Communications Structures, Rooftops, Huts, Shelter
Review quality trends using Microsoft BI / Dashboards, similar tools, and create / adjust training.
Facilitate and communicate appropriate resolution of findings and closure in all applicable internal and external systems.
Lead root cause analysis efforts and mentor individuals in assigned region on corrective and preventative actions.
Assists in developing procedures that reduce:
Deviations from standards and/or regulations
Transportation of things – either physical or electronic
Downtime or waiting due to upstream process
Inventory or human resources on hand
Motion – worksite set up
Processing – producing higher quality than required
Under-utilized talent
Performs other duties as requested by Manager
QUALIFICATION REQUIREMENTS
Exhibit personal power and leadership as Instructor.
Exhibit a tendency for continuing education and self-improvement
Exhibit enthusiasmand determination
Exhibit industry(Telecom ISP) awareness
Exhibit intellectual curiosity
Exhibit exceptional organizational skills
Exhibit a strong problem solving approach
Exhibit the ability to define problems, collect data, establish facts, and draw valid conclusions on Optical Fiber Network Industry.
EDUCATION and/or EXPERIENCE
Engineering diploma or equivalent or degree in Electronic Communication will be preferred
3+ years with field experience
Proficiency in Microsoft Office programs/software
Demonstrate proficient use of Virtual Training Web Application.
LANGUAGE SKILLS
Able to solve practical problems and deal with a variety of concrete variables in situations where only limited standardization exists; ability to interpret a variety of instructions furnished in written, oral, diagram or schedule form.
PHYSICAL DEMANDS & WORK ENVIRONMENT
The physical demands described here are representative of those that must be met by an employee to successfully perform the essential functions of this position such as Practical Training & Classes of Telecom Optical Fiber Network Technologies.
Work at depths, such as under raised floors, underground vaults, etc…
Bend or twist the body into unusual positions while working
Coordinate body movements when using tools or equipment
Maintain balance while performing construction tasks while on a ladder
Reach with hands and arms, stoop, kneel, crouch or crawl
Reach and stretch to position equipment and fixtures while maintaining balance
Use hands and fingers to handle, feel, and/or manipulate small wires and objects
Regularly walk and perform physical tasks all day without becoming overly tired
Work shifts longer than eight hours in duration
Push or pull heavy objects into position and apply muscular force quickly to objects and equipment
Distinguish between colors
Work in a noisy environment
TRAVEL
Willing to travel extensively
Must have reliable transportation and the ability to transport minor job related tools and minor equipment to work locations.
Perks & Benefits: 3 LPA to 5LPA (Negotiable & depends on the last CTC.)
MK GROUP is an Equal Opportunity Employer – M/F/Veteran/Disability/Sexual Orientation/Gender Identity